STELLARWARE PAYS TRIBUTE TO THE ESSENTIAL WORKERS ON THE FRONT LINES OF COVID-19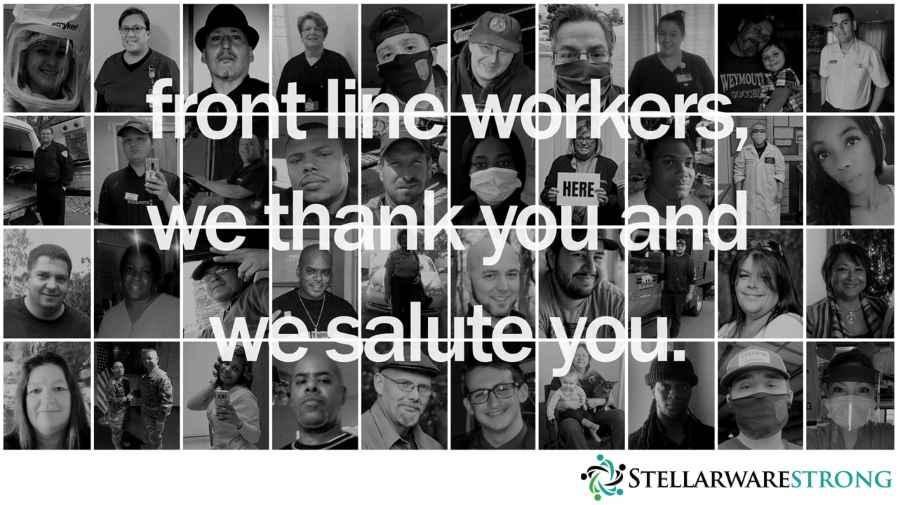 Above: Family members of Stellarware employees working the front lines of COVID-19
Stellarware would like to say 'thank you' to the thousands of essential workers, including those in its extended family, who are on the front lines every day ensuring our communities have the necessary sustenance, supplies, and medical care required to safely navigate the global coronavirus pandemic. Namely, we would like to extend our eternal gratitude to:
Nurses, for delivering care to those who need it most
Healthcare Specialists, for providing our hospitals and doctors' offices with the support required to remain operational
Pilots & Truck Drivers, for your efforts in mitigating supply chain disruption which otherwise could be devastating
Grocery Store Clerks, for working tirelessly and keeping up with unprecedented demand of the most basic and significant resources
Teachers, for administering online schooling so that our children can continue their education in a benign environment
Electrical & Telephone Technicians, for maintaining crucial lifelines, allowing the flow of critical information, and keeping us all connected
Police Officers, Firefighters, EMTs, & Military Personnel, for keeping us safe
All Other Essential Workers & Providers, for helping us get through this time
We could not be prouder of the selflessness, bravery, and commitment exhibited by the essential workers on the front lines of COVID-19.
Together, let us demonstrate solidarity and share our most sincere appreciation with these workers, letting them know how much we value their service, by taking to social media using #HealthCareHeroes and #FrontLineHeroes.