Welcome to Stellarware
Stellarware Corporation was founded in 1997 as a unique web design firm that focuses on improving business and government communications by employing the technological advantages of the Internet. Today, Stellarware is much more than just another web design firm. Stellarware has become a premier, web-based solutions company that serves government and private sector organizations by building web systems that modernize business processes and communications.
Stellarware operates one of the largest consortiums in State government, bringing together 31 states plus the District of Columbia and over 1,800 insurance companies with the Child Support Lien Network (CSLN). Stellarware is currently collaborating with the State of Rhode Island to operate the Medical Assistance Intercept System (MAIS), utilizing once again, the successful working relationship with the insurance industry. The MAIS system will help states effectively recover medical costs from personal injury and workers' compensation insurance claims. Rhode Island is the host state for both the CSLN and MAIS programs.
Stellarware also manages new hire reporting projects in the District of Columbia, Georgia, Indiana, Kentucky, Mississippi, New Jersey, New Mexico, Rhode Island, Virginia and Wisconsin, helping thousands of employers work with State government through Internet based systems. Our unique and innovative web-based approach has set a new standard in the new hire reporting industry.
Building a foundation on the technological advantages of the Internet, Stellarware has transformed into a leader of public/private partnerships. Our commitment to customer satisfaction and technical expertise consistently exceeds expectations by delivering value to all involved. From designing and developing automated systems for electronic data matching, locating persons, discovering assets, new hire reporting or providing project management and operations, Stellarware continues to successfully combine professional services with innovative web technologies. With capabilities in creating both front-end and back-end web based systems, we can transform your organization, and efficiently and effectively manage projects of all sizes and scope.
"It is a funny thing about life; if you refuse to accept anything but the best, you very often get it."
— W. Somerset Maugham
Read More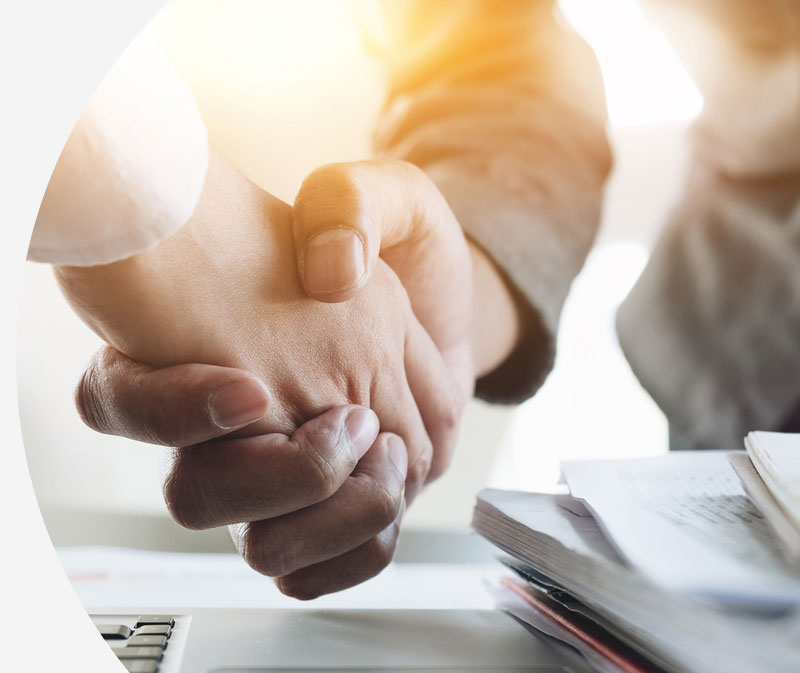 Our Company
At Stellarware, we are focused on designing and delivering innovative Internet solutions in our core business areas of project management and operation for insurance intercept, Medicaid, financial institution data match (FIDM), real property data match, new hire reporting and web design. Serving Health and Human Services, Child Support Programs and Labor Departments across the country, Stellarware is a leading Public/Private Partnership Firm. Business and Government working together for the advancement of society is a daily component of the Stellarware mission.
Results
We aim for success
Our insurance intercept project, the Child Support Lien Network, has assisted 31 states and the District of Columbia in collecting over $1.5 billion in past-due child support. Our New Hire projects processed over 8.6 million new hire reports in the year 2015. The recently launched Medical Assistance Intercept System is projected to save State government millions of dollars in Medicaid costs.
Accountability
We are dedicated to our projects
Accept responsibility for our actions and results
Focus on finding solutions and achieving our goals
Actively engage in discussions and support our decisions
Keep promises and commitments to clients
Commit to the success and improvement of our projects
Integrity
At Stellarware, we adhere to the highest standards
Demonstrate a commitment to integrity and ethics
Show respect for and value all individuals for their diverse backgrounds, experience, styles, approaches and ideas
Consider the client's perspective and work to understand their needs
Passion
We care about our business, our clients and our solutions
Provide exemplary customer service
Serve our customers through the quality of our products and services
Implement and encourage creative, innovative ideas and solutions
Aggressively promote and protect our reputation
Read More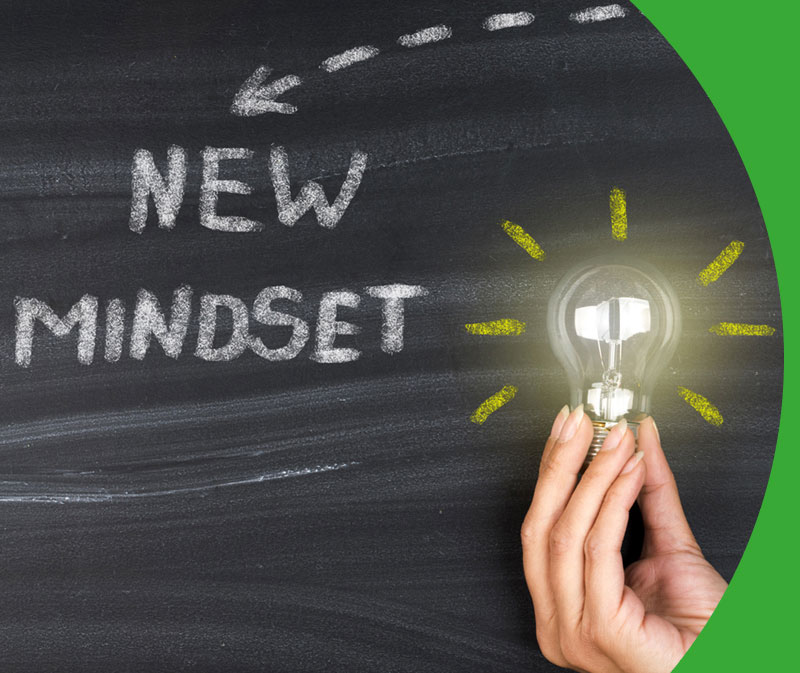 Our Philosophy
The word "philosophy" comes from the Greek philosophia, which literally means "love of wisdom". Philosophy is the study of general and fundamental problems concerning matters of existence, knowledge, values, reason, mind, and language. It is distinguished from other ways of addressing fundamental questions by its critical, systematic approach and its reliance on rational argument.
Client Satisfaction is our first priority
Our philosophy of the best marketing dollar spent is the goodwill of a happy customer. We measure our success by our clients' success. We assist our clients in reaching their goals by considering their objectives and customizing our method in order to meet their needs. We recognize the importance of understanding the organization first in order to provide practical solutions. At Stellarware, the client always comes first.
Values
Partnership, respect for our clients, delivering value, and making an impact on society are just some of our core values. Our commitment to both our clients' success and our own standards is what sets Stellarware apart as a leader and a true public / private partnership organization. Stellarware offers the opportunity to demonstrate how business and government can work together.
Stellarware is a small business that excels at Public / Private Partnerships
We have experience finding competitive and cooperative advantages for our clients. We consider the client as a complete entity while examining the unique dynamics of the competitive system. Objectivity is crucial. Accurate data, rigorous analyses, external perspectives, and explicit logic serve as our foundations for objective decision-making. Stellarware identifies advantages in all of its efforts and conveys a strategic perspective to benefit all parties. We can respond quickly and thoroughly to our clients' needs and provide unparalleled customer service.
Adding Value
Stellarware is committed to adding value for our clients that will return many multiples on their investment. We deliver tangible and positive change, not simply presentations or ideas. We set our standard for adding value extremely high. At Stellarware, this requires that our work deliver the results and meet the objectives of our client and the people they serve. We adhere to our standards by engaging candidly within Stellarware and with our clients about the level of value added by our joint efforts.
Partnership
The partnership perspective guides Stellarware's relationships both internally and with clients. We build lasting relationships on respect, honesty, mutual support, and investment. We work together in a manner that is collaborative, constructive and challenging. We believe that a mutually respectful environment fosters continuous learning. We know that team work and cooperation are essential to our success both as a company and as individuals.
Partnership is the cornerstone of our client approach. We aim to strengthen our client's capabilities, improve efficiency and deliver the services they require. We respect our clients and fully appreciate the challenges they face. We feel privileged to be a partner in their endeavors and share in their achievements. We always recognize and appreciate our clients' knowledge and experience. We can provide the expertise and resources to be a catalyst for change. Change for the better.
Anything is possible
Our goal is not simply to apply the best practice but to invent it. Every opportunity is unique, and there is seldom only one solution. Breakthrough ideas often result from the work of partnerships and teams attempting to creatively solve real challenges. We aspire to expand on the needs of our clients and help them attain each of their objectives.
Influence
We strive to have a positive and lasting influence beyond the business world. We believe we can make the world a better place both directly through our client work and through our own efforts. We seek progressive policies in every opportunity where we provide services and take tremendous pride in the work we do and the people we serve.
Read More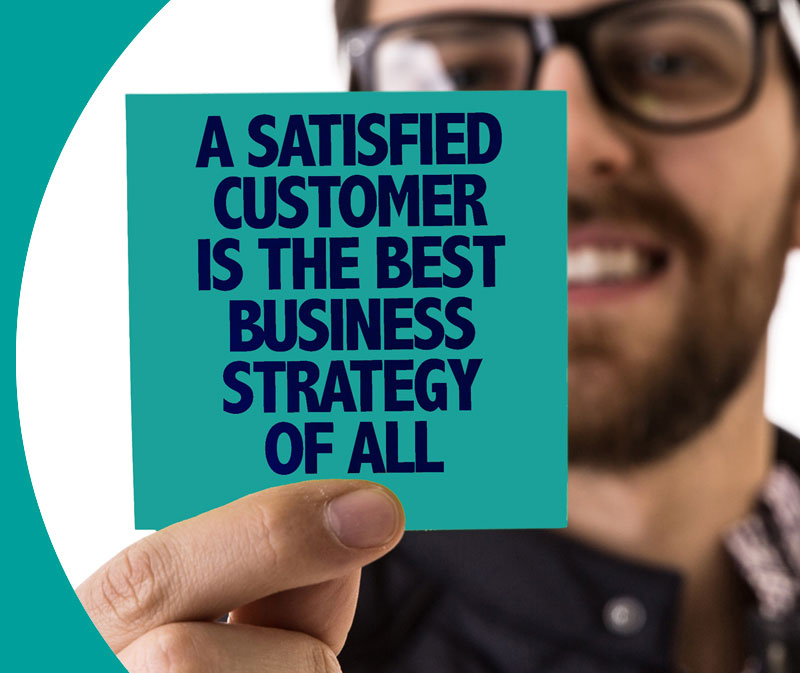 Stellarware Services Map
Click on a state to learn more

Child Support Lien Network Service

Medical Assistance Intercept System Service

New Hire Reporting Service
Careers

INTERESTED?
Join Us
Customer Service
Customer Service Representative (CSLN-1)
Holbrook, MA
X
Customer Service Representative (CSLN-1)
Our organization is seeking detail-orientated individuals with strong computer skills, professional phone manner and superior customer service skills to become a team member of our dynamic and friendly office located in Holbrook, MA.
We are offering:
Full-time opportunities Potential for career advancement On the job training An attractive benefits package
Responsibilities include:
Performing quality assurance activities through automated and telephone inquiries to verify insurance claim status The ability to efficiently perform data entry activities accurately to record timely information into a proprietary system Creating and sending computer-generated documents, generating e-mails and excel spreadsheets Providing professional and courteous customer service support to public and private network members Training and development could also include current and future projects within our company
Requirements and Qualifications:
Demonstrated performance in customer service Strong computer skills, including: online research, Microsoft Word, Excel, and Outlook Excellent verbal and written communication skills Professional demeanor, positive attitude, self-motivated Proven experience in high inbound and outbound call volumes Productive and comfortable within a team environment Medicaid Experience Preferred
Job Type:
Full-time
Experience:
Call center: 1 year (Preferred) Customer Service: 1 year (Preferred)
Data Entry/Customer Service Representative
Dublin, OH
X
Data Entry/Customer Service Representative
Our organization is seeking a detail-orientated individual with strong data entry and computer skills, accurate typing skills, and a professional phone manner to become a team member of our dynamic and friendly office located in Dublin, Ohio. Stellarware Corporation supports New Hire Reporting Programs on behalf of a number of States in coordination with Office of Child Support Programs.
We are offering:
Full-time Opportunities On the job training An attractive benefits package
Responsibilities include:
Accurately complete a high volume of data entry Perform assistance and follow up activities with employers regarding their New Hire Reporting Provide extensive telephone customer service to both internal and external team members Electronic file processing Written correspondence Mailing processing Ensure security and confidentiality of sensitive and/or protected information Comply with all company policies and procedures, including those pertaining to ethics and integrity Additional responsibilities could also include current and future projects within our company
Requirements and Qualifications:
Proven experience or aptitude in data entry Telephone customer service experience is preferred Ability to work cooperatively with team members in a professional office environment Self-motivated and receptive to an opportunity to learn and develop expertise Strong computer skills including database lookup, online research, Microsoft Word, Excel, and Outlook Clear and effective verbal and written communication abilities Professional demeanor and positive attitude Your application for this position will subject you to a criminal background check Graduation from high school or equivalent
Job Type:
Full-time
Information Technology
X
Programmer
Our organization is seeking junior to mid-level Perl programmers to join our development team! This is a full-time position, working during core company business hours (8:30am - 5:00pm M-F).
We are offering:
Full-time opportunities Potential for career advancement An attractive benefits package
Responsibilities include:
Consult with stakeholders to identify requirements and ensure adequate input and feedback on business processes, closing the divide between business requirements and application development Able to work in an agile environment with a high degree of independence, while routinely hitting demanding deadlines, without requiring constant follow-up and prodding to secure closure Able to re-order project priorities on short-notice and adapt to changing objectives Exhibit strong technology, analytical, written and verbal communications, time management, problem solving and interpersonal skills
Requirements and Qualifications:
Building web-based applications using Perl, MySQL, and Apache In depth knowledge of HTML, JavaScript, and CSS Familiarity with various JavaScript Frameworks like Dojo, jQuery, ExtJS, etc. Several years experience in "LAMP" web applications development Several years experience in building and maintaining relational databases and/or business applications Very comfortable working at a UNIX command line
Job Type:
Full-time
Desired Skills:
XML and related technologies (e.g. XML, DTD, XML Schema, XSLT, Xpath) Web services (e.g. SOAP, WSDL, XML-RPC) Expertise in relational database design and development Working knowledge of Apache configuration Familiarity with secure coding best practices Development of technical specifications, functional requirements and general code documentation Comfortable with Agile software development methodology Familiar with Version Control Systems like Git, Subversion Experience with OOP Knowledge of UNIX and shell scripting Knowledge of Oracle 8,9,10, and/or PostgreSQL System administration skills
Project Management
Project Manager
Holbrook, MA
X
Project Manager
Our organization is seeking a Project Manager with excellent computer and organizational skills to oversee and manage New Hire Reporting projects according to company objectives and client directives; ensuring compliance, best practices, and data integrity/security standards. We have offices situated around the country including Cibolo, TX, Dublin, OH, and Hamilton, NJ.
We are offering:
Full-time opportunities Potential for career advancement An attractive benefits package
Responsibilities include:
Direct and manage project development and daily operations to ensure fulfillment of program deliverables and compliance standards Manage high volume of data entry and electronic file processing to ensure adherence to strict timeframes Oversight and management of mail processing Motivate and manage the staff to maximize individual and team performance Track and report project milestones and deliverables Deliver all reporting requirements in a concise and timely manner Provide professional oral and written communication to existing and potential clients Develop and implement outreach strategies and campaigns Active participation in the organization's RFP process Additional responsibilities could also include current and future projects within our company
Requirements and Qualifications:
3+ years of management experience preferred Proven project administration High level computer proficiency Strong analytical and problem-solving competency Concise and clear communication skills Successful supervision of staff Excellent organizational and interpersonal ability Professional demeanor and positive attitude Experience in Child Support Programs would be beneficial
Job Type:
Full-time