JOIN US ON APRIL 20TH FOR A COMPLIMENTARY WEBINAR & LIVE DEMO!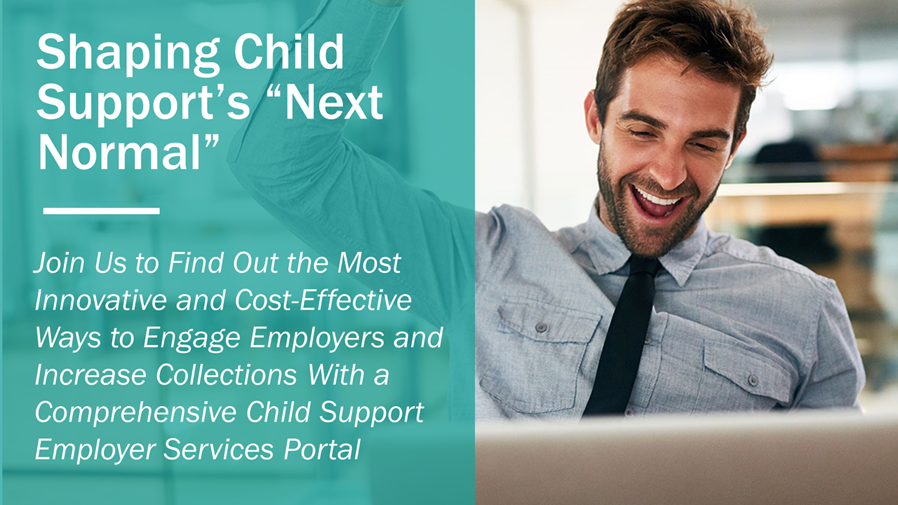 Date: Tuesday, April 20, 2021
Time: 2:00 PM EDT / 11:00 AM PDT
Throw technical challenges out the window. In this session hear how Stellarware, a leading child support services firm, has transformed the collections process for state agencies through easy to implement turn-key solutions. Stellarware will demonstrate (via live demo) how agencies can effectively tackle otherwise unmanageable caseloads while increasing collections, through its fully customizable and scalable web-based Child Support Employer Services Portal. This state-of-the-art solution elevates employers and child support programs to a new, enhanced level of communication and collaboration.
Attend to:
Explore core and integrative Portal capabilities and functionalities, including solutions for: New Hire Reporting, Employer Registries, Outreach, Compliance, Electronic Income Withholding Order (IWO) Issuance, National Medical Support Notices (NMSNs), Lump Sum Payments, Terminations, and Employer Maintenance & Verifications
Take advantage of one-on-one time with top Stellarware experts who can answer your specific questions and provide detailed, experience-based guidance on employer reporting
Gain valuable insight into how Stellarware's advanced technology makes it more convenient for employers to comply with reporting requirements while providing greater efficiency and cost savings to states
Discover how agencies can better capitalize on the 75% of child support currently being collected through IWOs
Navigate an interactive, multi-channel communications platform designed to track and monitor IWOs, and other child support related correspondence, at every phase of the process
Understand how the accurate and timely delivery of state issued documents can maximize order adherence and program compliance
Register today by visiting https://bit.ly/3mxu3yM!
This complimentary session is brought to you in partnership with the National Child Support Enforcement Association (NCSEA). Kindly note that admittance is limited to public sector child support professionals only. You do not need to be an active NCSEA member to attend.